I found this blog-entry on my previous blog - thought its apt to share again, as my MBA draws to a close. :)
--
It was the morning of May 18th, 2007, I frantically gotup at 9:30am to literally RUN off to college, as we had our Research Project Presentations - which you have to give at the end of your BBA, and is pretty much worth 2 courses! Got to college by 10:15, in a rather unusual setting in the Auditorium (where we were presenting for the first time), and witnessed nervous, tensed, hyper (some losers were for some reason!) and some happy buncha' students.. who were about to unofficially graduate!
Presentations from 10:30am - 5pm, and my group's turn was at 4pm! So after catching up with my sleep, joking around, millions of sms-es, going for prayers in the middle (Friday), taking pics!, having lays, revising notes, we were on the stage for 1 final time! (why is this turning into a lame story of some famous band's last gig? :p)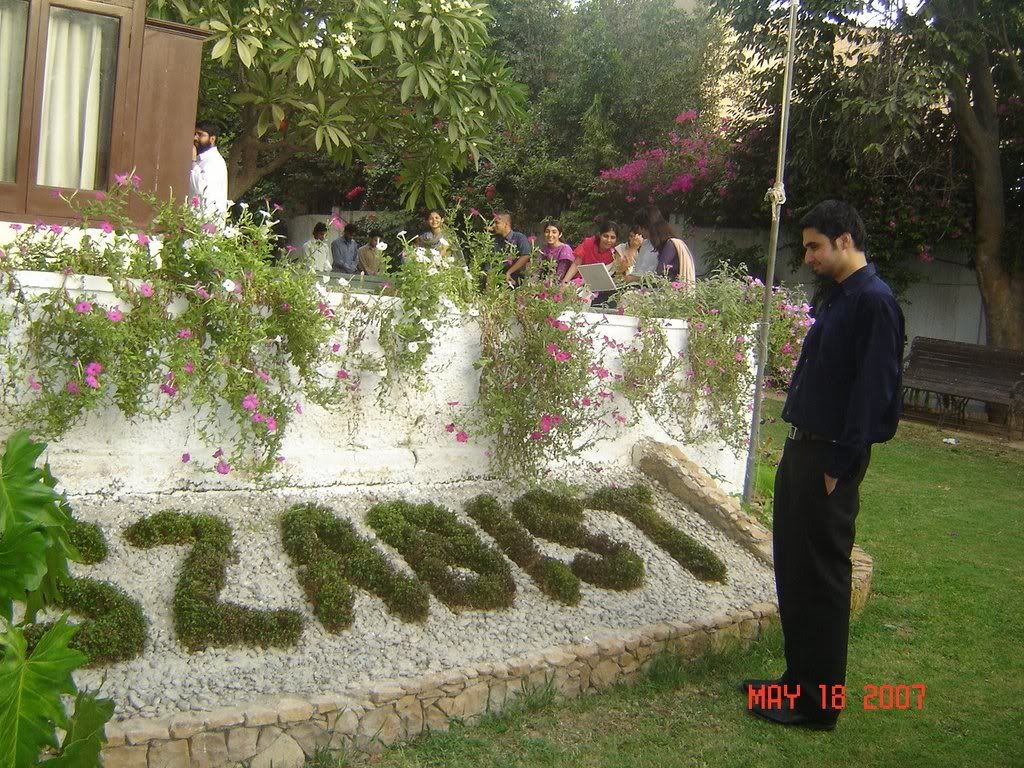 So that sums it up pretty much. Presentation finished, went ok, better than the rest, and we were treated by our college to tea and snacks!
And so after giving 100+ presentations, clearing 48 courses, taking 144 hourlies and 48 finals, going to a huge number of seminars/conferences... I still have the same old car!.. Ok no, I finally graduate!
It was indeed a pleasure studying here, and a greater pleasure to have met the life-long friends I made over here.. the early morning halwa-puri's, the frantic runs to the lab for print-outs, the lays with tea sessions, the samosa with tea sessions, the random arguments in the cafe over why we chose a certain topic for a report, the mimicking sessions! (oh damn!), the walks from 90 to 100, the birthday celebrations in the study, the flamingo trips, the meetings! (SO many!), the EBM's!, the random AIESEC memories, the fights, the daewooooo! (oh how can I forget you! you SUCKER!!:p), the pick/drops, the same damn feeling after giving every exam, and the billion other things.. this all would definitely be missed!
So am I going to end this off on a really emotional note in a background of empty corridors?!
No I'm not! Thank God its over! :D
--